There are many different tools to split PST files but our PST split software is one smart computer program to split PST file in different ways. This tool doesn't compromise with quality. You can split PST by size, by year, by folders etc. This tool is deeply fixed with many qualities to accomplish different problems immediately. It offers simplified steps to split PST file.
Step 1
Download and install Split PST Software.
Open >> Start >> All programs >> Split PST software.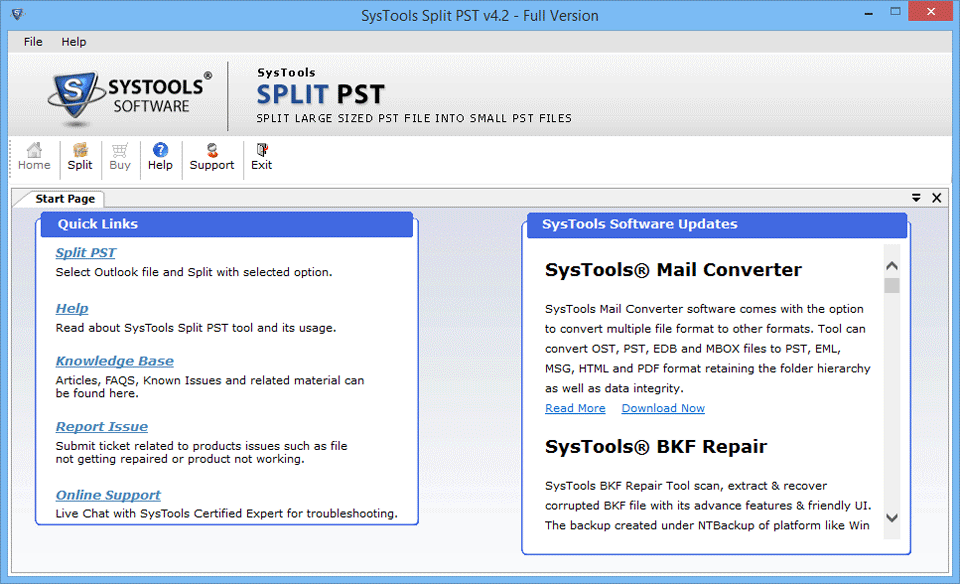 ---
Step 2
Click on Split.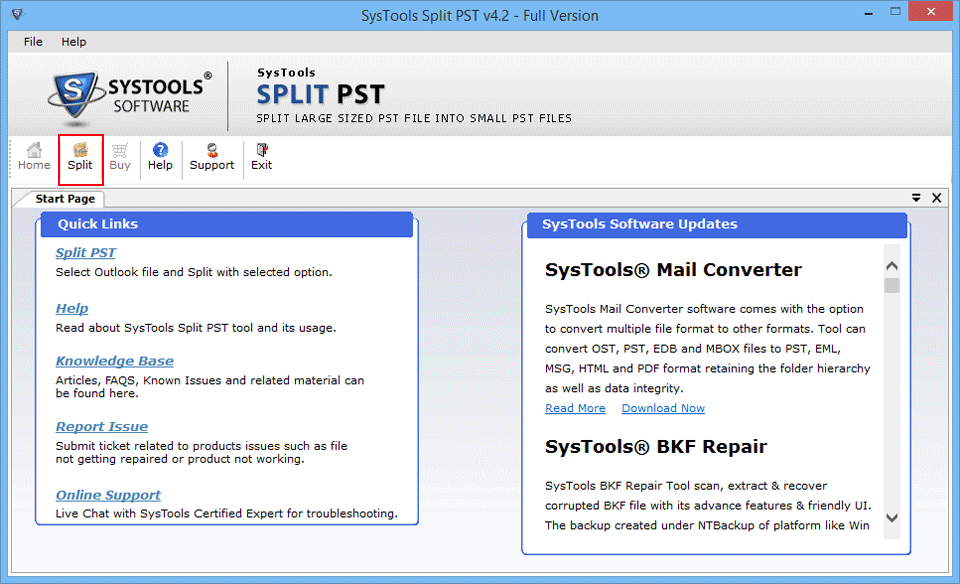 ---
Step 3
Select Outlook format ANSI (MS Outlook 2000 t0 2002) orUnicode (MS Outlook 2003 to 2010).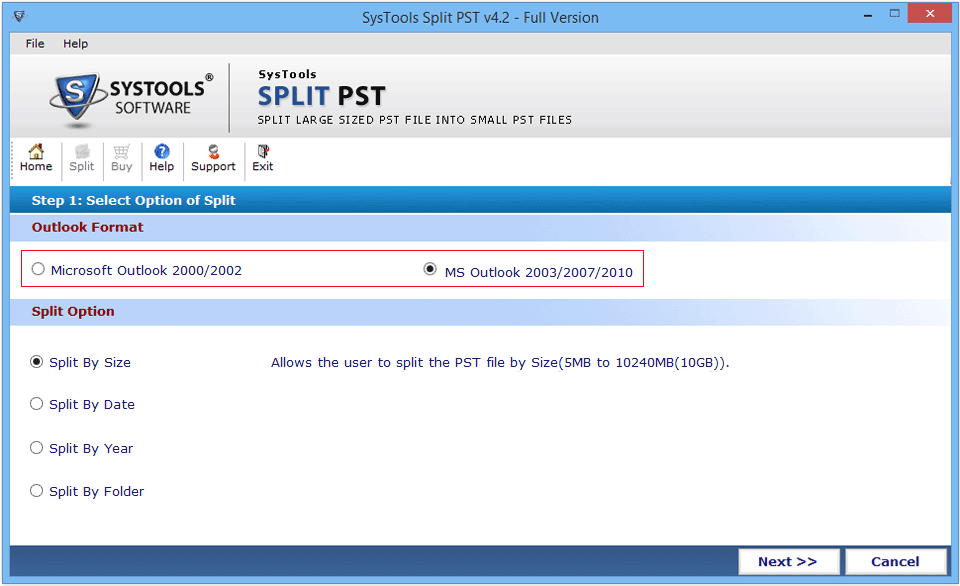 ---
Step 4
After selecting Outlook format , you need to Select Split Option. Split PST provides you four different options to split PST
Split PST by size : Allows users to Split PST by specific Size Range
Split PST by Date Permit users to Split PST by Specfic Date
Split PST by folder Split PST by Folder option allow users to split folders like inbox, outbox, send items etc.
Split PST by year Allows users to Split PST by Specific Year i.e 2000-2013.
---
We proceed by Split PST by Size option.
Step 5
Select Split by Size Option >> Click Next.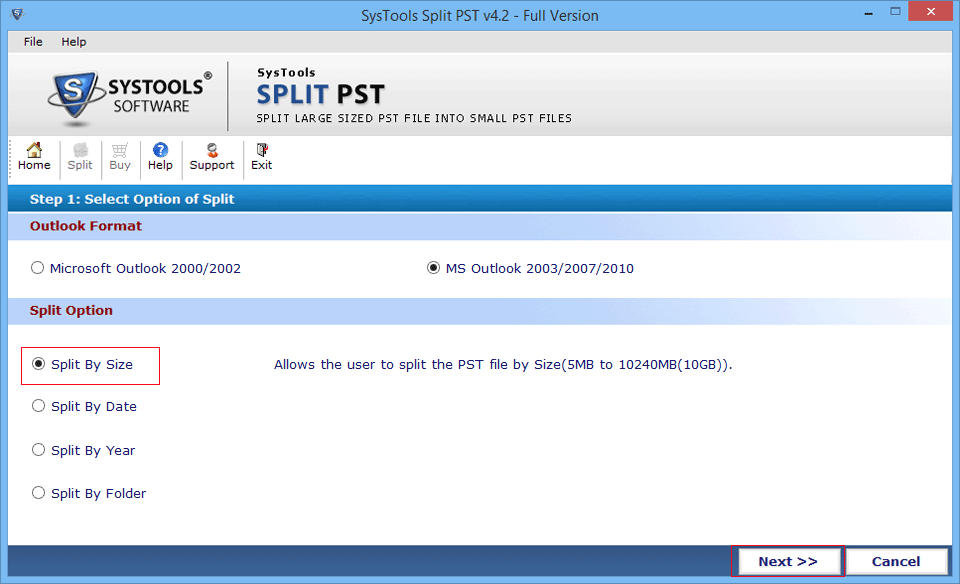 ---
Step 6
Select large PST file which you need to Split.
Click browse >> Select size >> Next.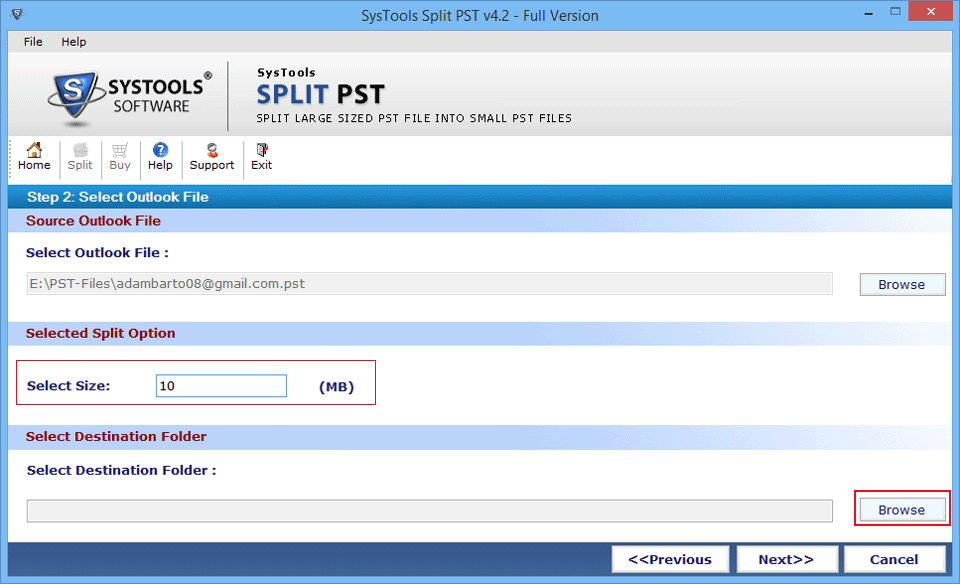 ---
Step 7
Select the destination folder where you want to keep the splitted files and Click on Next.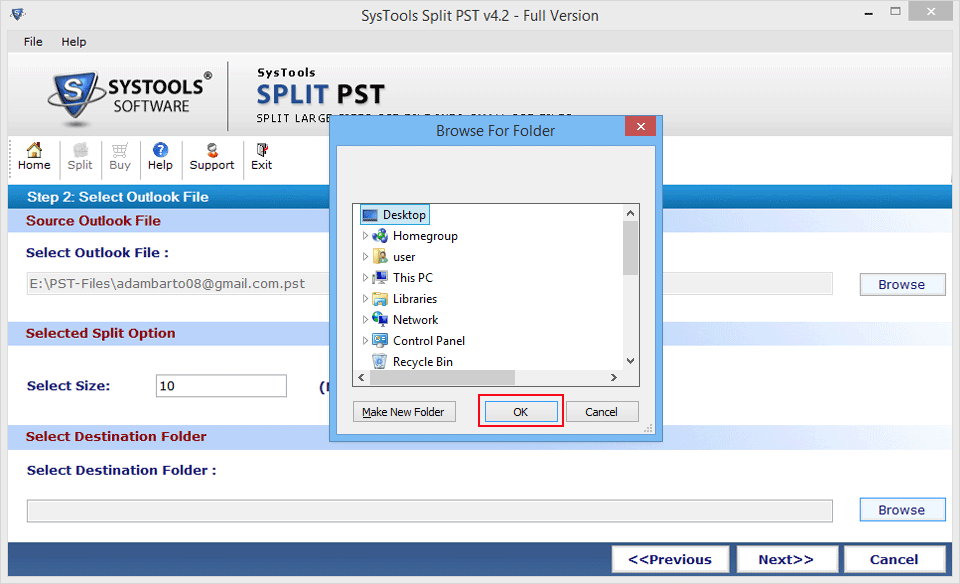 ---
Step 8
Software Shows you all information, check them thoroughly.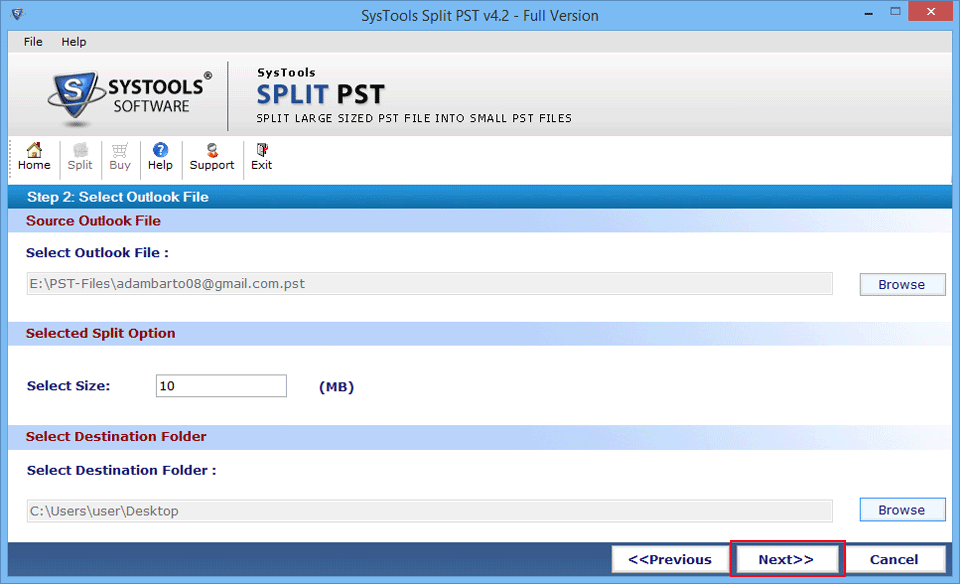 ---
Step 9
As you Click on Split Option , the current status of processing will be shown on the screen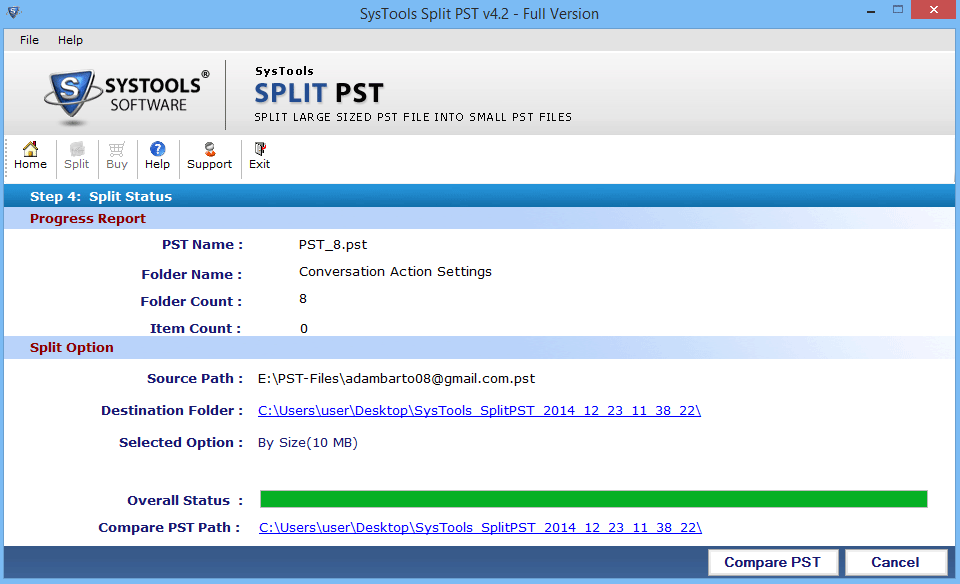 ---
Step 10
Notification comes out that process is successful completely. You can Compare your initial and Resulting PST files.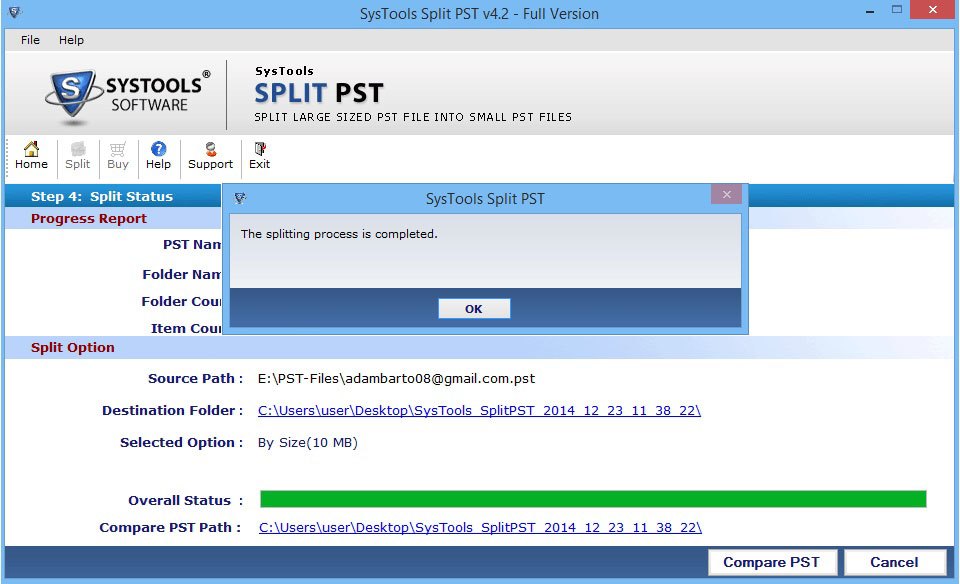 ---