You are an Outlook user and you are maintaining PST database for many years but, you face problems related to slow accessing of MS Outlook, receiving and sending of emails, moving emails, email delivery and mailbox synchronization. These problems take place in MS Outlook due to large size of PST files. But, you can easily get rid of this problem by splitting PST files. There are many management tools to split archive PST file and Outlook splitter software is one of the fabulous tools in market to Split PST file because it provides you an option to execute split PST by year. This tool not only allows you to split PST file by year but it also allows you to perform PST split by date, by size, by folders and by selected folders.
Step 1
Download and install Split PST Software.
Open >> Start >> All programs >> Split PST software.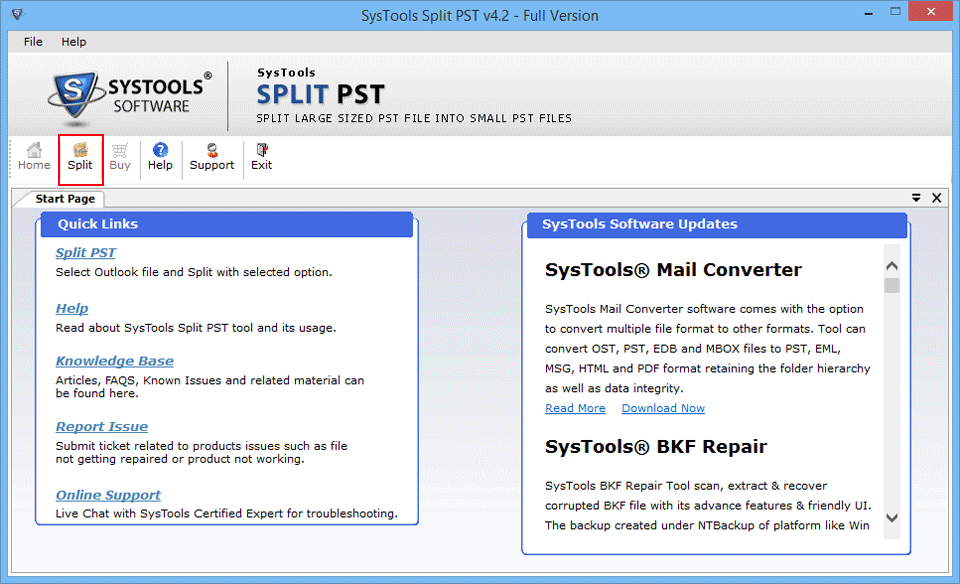 ---
Step 2
Select Outlook format ANSI (MS Outlook 2000 t0 2002)or Unicode (MS Outlook 2003 to 2010).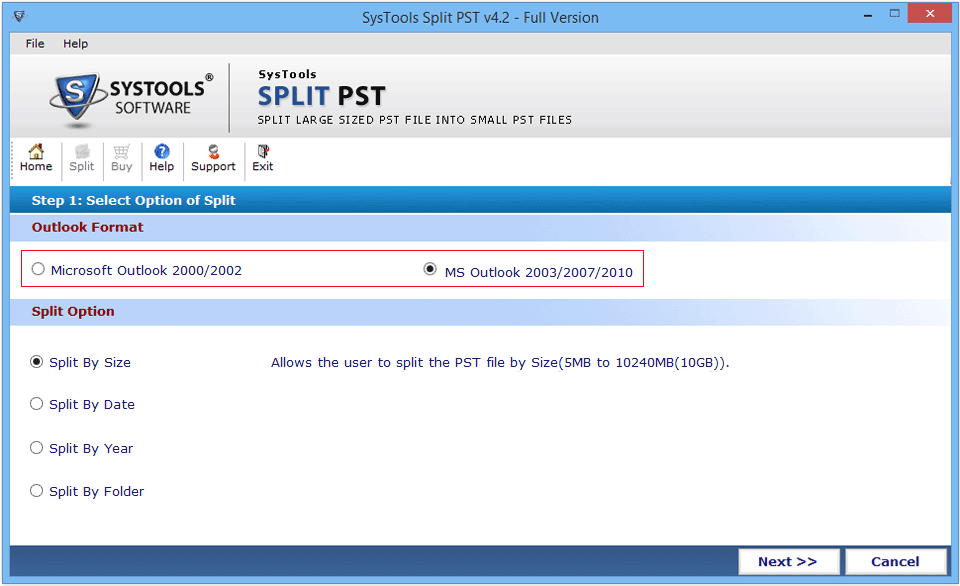 ---
Step 3
After selecting Outlook format , you need to Select Split Option .Split PST provides you four different options to split PST
---
We proceed by Split PST by Year option.
Step 4
Select Split by Year Option >> Click Next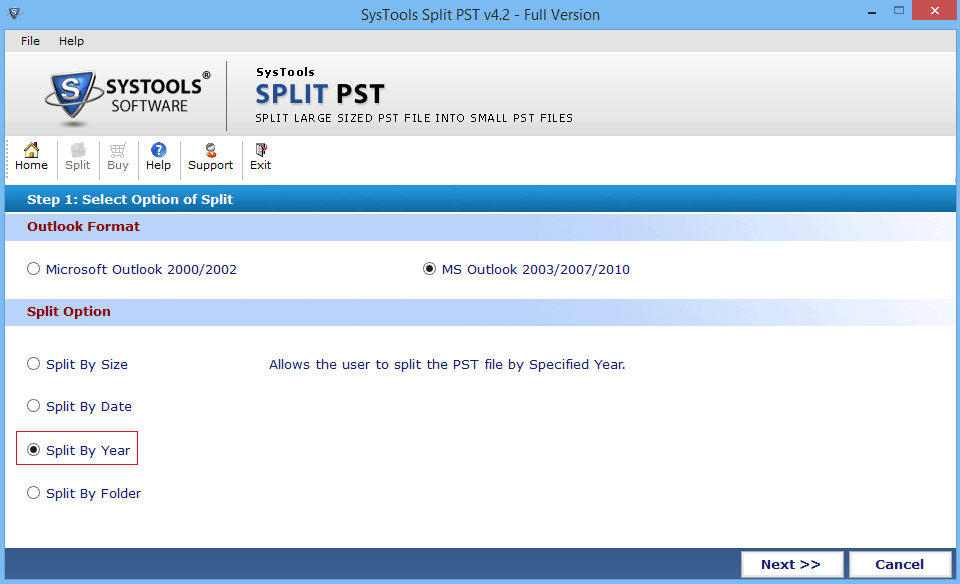 ---
Step 5
Select large PST file which you need to Split.
Click browse >> Select Year from which you want to separate the PST file >> Next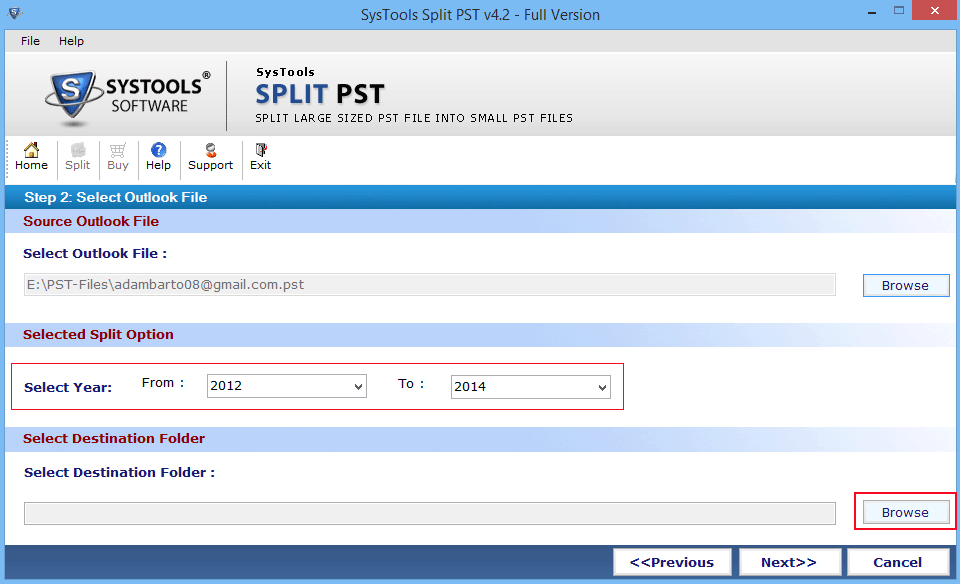 ---
Step 6
Select the destination folder where you want to keep the splitted files and Click on Next.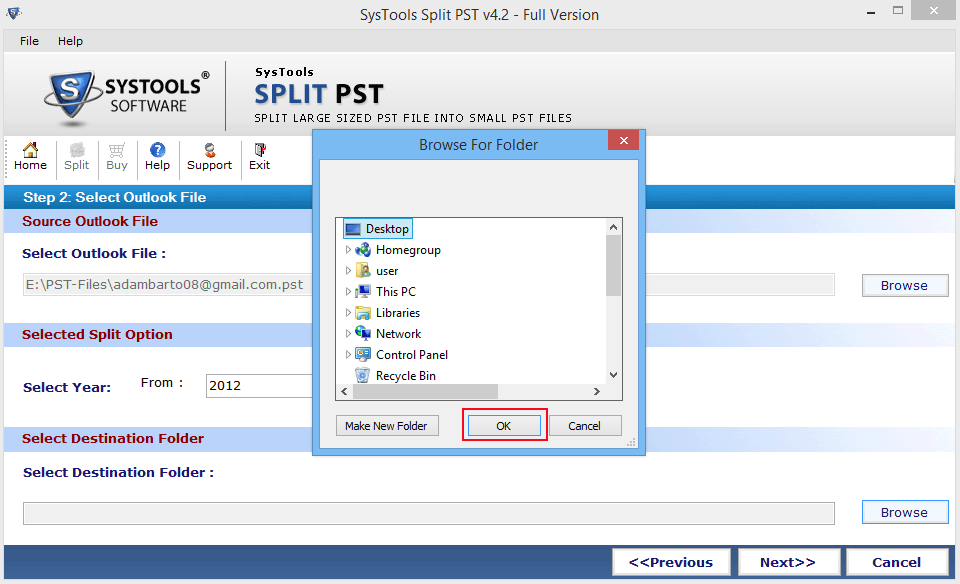 ---
Step 7
Software Shows you all information , check them thoroughly.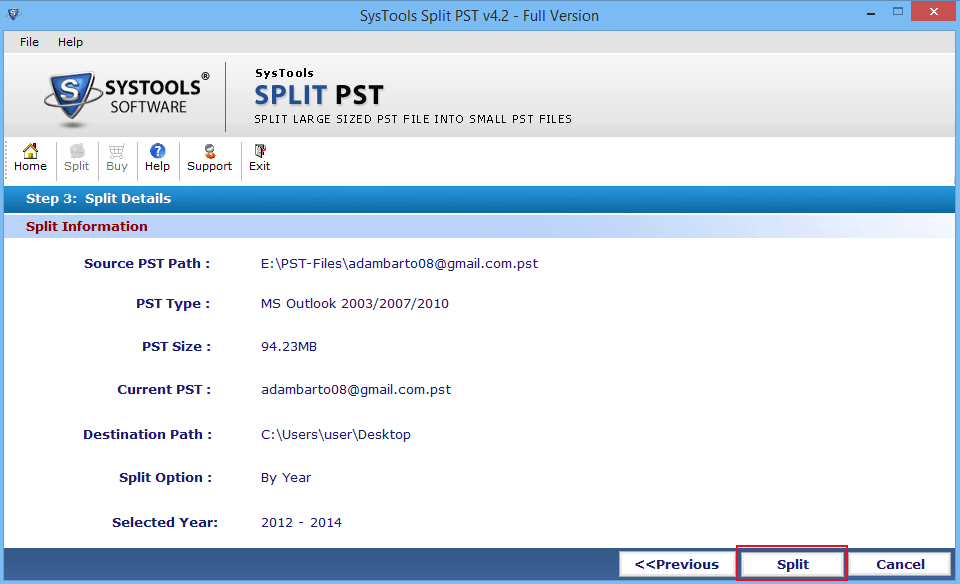 ---
Step 8
As you Click on Split Option , the current status of processing will be shown on the screen.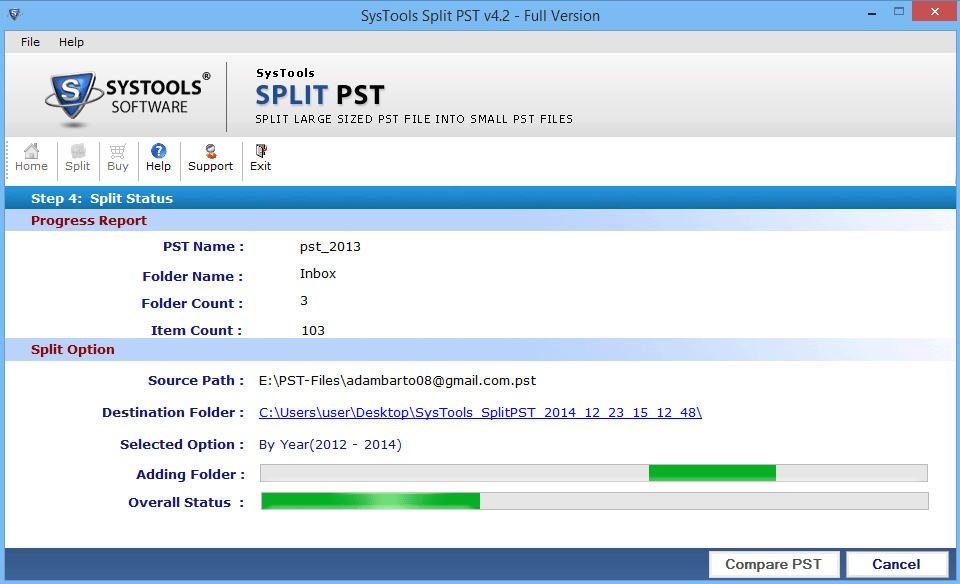 ---
Step 9
Notification comes out that process is successful completely . Compare your initial and Resulting PST files.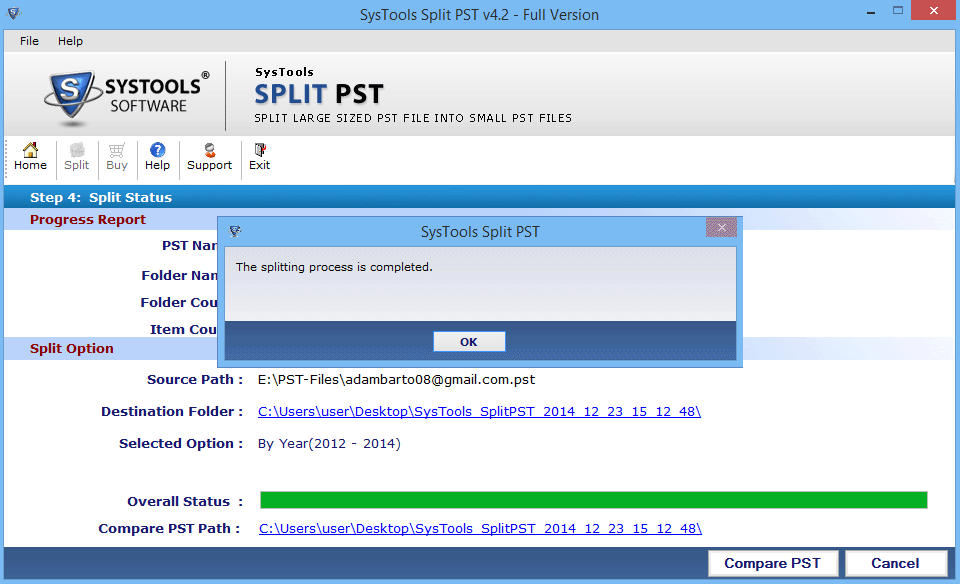 ---